RM Unify >>
(For SMHW and Emails)
ClassCharts >>
Parents Evening Booking System >>
Home
About Our School

Overview
21st Century Learning Partnership Trust

Admissions
British Values
Calendar
Careers

START (U-Explore)
UCAS/Unifrog

Curriculum
Duke of Edinburgh's Award
Enrichment Programme
Equality and Diversity
Exam Results
Governors

Committee responsibilities
Governance statement
Governor attendance at meetings
Improvement priorities
Impact statement
Statutory Statement

Linking with the world-wide community
Ofsted Report
PGS War Memorials
Information for Ofsted
Our History
Policies/forms
Prospectus
Pupil Premium
School galleries
Self Evaluation (SEF)
Sixth Form Confederation
Special Educational Needs
Student Support
Values and Ethos
Year 7 Literacy and Numeracy Catch Up
SLT

For Parents & Carers

Overview
Assessment
Attendance
Behaviour Policy
ClassCharts
e-safety
Exams
Extra Curricular
Letters Home
Our school day
Parent Info Service
Parental Communication
Residentials

Safeguarding
School Production 2018
Stationery Shop
Uniform and Equipment
Useful links and downloads
Year 6 Parents

Year 7-11

Overview
Year 7

English Literacy Support
Information Evening 2018
MFL
Online Safety
Summer Revision
Transition

Year 8
Year 9
Year 10

Certificate in Financial Education

Year 11

Revision Resources

Useful Websites

Sixth Form

Overview
Applications and admissions
Bus Timetable
Careers guidance & HE
Entry requirements
Events
Exams
HE Evening 2017
Induction procedures
Key Contacts
Latest
Prospectus
UCAS
Unifrog
University Confirmation & Clearing
Useful links
Welcome Week 2018

Vacancies
Latest

Contact Us

Overview
General Enquiries
Key Contacts
Year Leaders and Directors of Studies
Year 7 Subject Teachers
Subject Leaders
Complaints

RM Unify >>
ClassCharts >>
Parents Evening Booking System >>

At Pudsey Grangefield we work in partnership with parents to inspire our young people to achieve their very best
Read more >>

We develop character and resilience to ensure our young people are confident, independently-minded citizens
Read more >>

We develop character and resilience to ensure our young people are confident, independently-minded citizens
Read more >>

"Since the last inspection, you have improved all aspects of the school's work". – Amanda Spielman, Ofsted Chief Inspector, January 2017
Read more >>

"Progress in the sixth form is good, because the quality of teaching and learning is good" – Ofsted September 2016
Read more >>
Latest News
Christmas Has Arrived at PGS!
07 Dec 2018
Read more >>
Year 7 Boys Indoor Athletics Success
05 Dec 2018
Read more >>
Sport Relief Total Confirmed
30 Nov 2018
Read more >>
Latest Sport News at PGS
28 Nov 2018
Read more >>
A Level Results 2018
16 Aug 2018
Read more >>
Safety Message: Sports Day 2018
05 Jul 2018
Read more >>
Read all news >
Welcome from the Principal
Welcome to our website.  We hope that the information contained in it gives you a flavour of the type of school that we are.  Our values of respect, resilience, integrity, compassion and ambition underpin everything that we do.  The school has made rapid improvements over the past two years and these were identified by Ofsted in September 2016 who highlighted leadership and management, pupil behaviour and our Sixth Form as all being good.
Since then we have made further significant improvements to the school and this resulted in our students achieving our best ever GCSE results under the new Progress 8 system in the summer of 2018. This achievement is impressive as the GCSE exams are now more rigorous and the number of exams students have to sit has increased considerably. The resilience we have instilled in our students served them well and will continue to do so throughout their lives. The progress of our current students is extremely impressive and is predicted to exceed the record-breaking levels we achieved in 2018.
Our staff are exceptional and we pride ourselves on the quality of relationships which exist within the school.  Pudsey Grangefield School has been at the heart of our local community for over 100 years and we are proud of our strong links with the town and the surrounding area.  We also provide our students with a broad range of experiences to ensure that when they leave Pudsey Grangefield School they have reached their true potential and are fully equipped for the next stage of their lives.  Our careers support encapsulates this  – our annual Careers Fair attracts over 60 employers, further and higher education providers ranging from local businesses, public emergency services, national and global companies and Russell Group universities.
In our contact pages you will find the email addresses of key staff if you want to contact specific teachers directly.  We would advise parents with a subject query to contact the Subject Leader in the first instance and if it is a pastoral support matter to contact the Year Leader.
If you would like further information about our school, our Sixth Form or you would like to arrange a visit please do not hesitate to contact the school office .
Mr M McKelvie
Principal
Our videos
Our prospectus >>
Calendar >>
Latest Magazine >>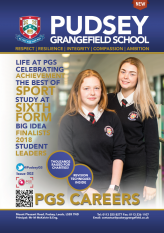 Latest News
Christmas Has Arrived at PGS!
07 Dec 2018
Read more >>
Year 7 Boys Indoor Athletics Success
05 Dec 2018
Read more >>
Sport Relief Total Confirmed
30 Nov 2018
Read more >>
Latest Sport News at PGS
28 Nov 2018
Read more >>
A Level Results 2018
16 Aug 2018
Read more >>
Safety Message: Sports Day 2018
05 Jul 2018
Read more >>
Read all news >
Tweets by PudseyGS
Pudsey Grangefield School Production 2018: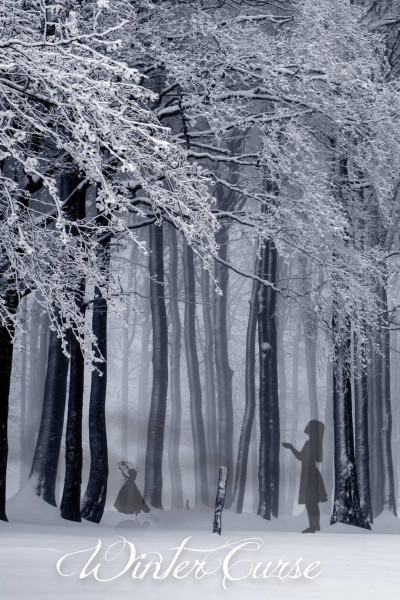 ---
Book your tickets and choose your seats using the link below:
https://yourboxoffice.co.uk/pudsey-grangefield-school/435-winter-curse
Menu
Jobs

Jobs by Location

London
Wales
Manchester
Birmingham
Bristol
Cambridgeshire
Surrey
Essex
Cardiff

View all locations

Jobs by Role

Maths Teacher
English Teacher
Science Teacher
Primary Teacher
Head Teacher
School Business Manager
Head of Subject
Teaching Assistant
Administration/Secretarial

View all roles

Jobs by Phase

Secondary Schools
Primary Schools
Nursery Schools

View all Phases

Jobs by Institution

Academies
Independent Schools
Special Educational Needs Schools

View all institutions

Career Advice

Expert guidance


CV and interview tips
Classroom advice
Leadership
Teaching overseas
In the news
NQT and graduate advice
Career path
Wellbeing

View all articles

Location guides


London
Cambridgeshire
Norfolk
Hertfordshire
Berkshire
Manchester
Wales
Leicester
Nottingham

View all guides

Your community

Keep your finger on the pulse…




Connect with us

Join us to speak with other education professionals – and have your say!

Direct Recruiters

For jobseekers

Our dedicated team can support you in finding permanent, long-term or day-to-day supply work for teaching, SEN and support roles both in UK and international schools.

Short-term
Long-term
Permanent
Intervention
Support staff

Contact us

01276 674 150

recruit@eteach.com

For schools

Help me recruit
I need a supply teacher

Blog

Blog

CV and interview tips
Classroom advice
Leadership
Teaching overseas
In the news
NQT and graduate advice
Career path
Wellbeing

View all articles

About Us

About eTeach

eTeach is the leading education recruitment service trusted by over 7,500 schools and colleges in the UK and worldwide.

About us
Careers
Our partners
Contact us
Press

Contact us

0845 226 1906

info@eteach.com
Norwich House, Knoll Road,
Camberley, Surrey GU15 3SY

More

Blog

Blog

CV and interview tips
Classroom advice
Leadership
Teaching overseas
In the news
NQT and graduate advice
Career path
Wellbeing

View all articles

About Us

About eTeach

eTeach is the leading education recruitment service trusted by over 7,500 schools and colleges in the UK and worldwide.

About us
Careers
Our partners
Contact us
Press

Contact us

0845 226 1906

info@eteach.com
Norwich House, Knoll Road,
Camberley, Surrey GU15 3SY

More

Direct Recruiters

Direct Recruiters

Our dedicated team can support you in finding permanent, long-term or day-to-day supply work for teaching, SEN and support roles both in UK and international schools.

Contact us

01276 674 150

recruit@eteach.com

Blog

Blog

CV and interview tips
Classroom advice
Leadership
Teaching overseas
In the news
NQT and graduate advice
Career path
Wellbeing

View all articles

About Us

About eTeach

eTeach is the leading education recruitment service trusted by over 7,500 schools and colleges in the UK and worldwide.

About us
Careers
Our partners
Contact us
Press

Contact us

0845 226 1906

info@eteach.com
Norwich House, Knoll Road,
Camberley, Surrey GU15 3SY
Sign in
Register CV
Recruit with eTeach
Sorry, there's nothing listed for that job type in your chosen location currently – it's worth trying a different search term for the job role
Jobseekers
Jobs
Career advice
Direct recruiters
Blog
Schools
Our services
Packages
Recruitment advice
Case studies
Eteach
About us
Contact us
Careers
Our partners
Press
Jobseekers
Jobs
Career advice
Direct recruiters
Blog
Schools
Our services
Packages
Recruitment advice
Case studies
ETEACH
About us
Contact us
Careers
Our partners
Press
T&C's
Privacy Policy
Cookies
Contact us
0845 226 1906
info@eteach.com
Norwich House, Knoll Road, Camberley, Surrey, GU15 3SY


ISO9001:2008 – FS 564590
ISO14001:2004 – EMS 564591
Terms and Conditions
Privacy Policy
Cookies
Accessibility
T&C's
Privacy Policy
Cookies
Accessibility
TOP