0203 507 0001
08:30 – 20:30
December 2018

| Mon | Tue | Wed | Thu | Fri | Sat | Sun |
| --- | --- | --- | --- | --- | --- | --- |
| | | | | | 1 | 2 |
| 3 | 4 | 5 | 6 | 7 | 8 | 9 |
| 10 | 11 | 12 | 13 | 14 | 15 | 16 |
| 17 | 18 | 19 | 20 | 21 | 22 | 23 |
| 24 | 25 | 26 | 27 | 28 | 29 | 30 |
| 31 | | | | | | |
January 2019

| Mon | Tue | Wed | Thu | Fri | Sat | Sun |
| --- | --- | --- | --- | --- | --- | --- |
| | 1 | 2 | 3 | 4 | 5 | 6 |
| 7 | 8 | 9 | 10 | 11 | 12 | 13 |
| 14 | 15 | 16 | 17 | 18 | 19 | 20 |
| 21 | 22 | 23 | 24 | 25 | 26 | 27 |
| 28 | 29 | 30 | 31 | | | |
February 2019

| Mon | Tue | Wed | Thu | Fri | Sat | Sun |
| --- | --- | --- | --- | --- | --- | --- |
| | | | | 1 | 2 | 3 |
| 4 | 5 | 6 | 7 | 8 | 9 | 10 |
| 11 | 12 | 13 | 14 | 15 | 16 | 17 |
| 18 | 19 | 20 | 21 | 22 | 23 | 24 |
| 25 | 26 | 27 | 28 | | | |
March 2019

| Mon | Tue | Wed | Thu | Fri | Sat | Sun |
| --- | --- | --- | --- | --- | --- | --- |
| | | | | 1 | 2 | 3 |
| 4 | 5 | 6 | 7 | 8 | 9 | 10 |
| 11 | 12 | 13 | 14 | 15 | 16 | 17 |
| 18 | 19 | 20 | 21 | 22 | 23 | 24 |
| 25 | 26 | 27 | 28 | 29 | 30 | 31 |
| | | | | | | |
April 2019

| Mon | Tue | Wed | Thu | Fri | Sat | Sun |
| --- | --- | --- | --- | --- | --- | --- |
| 1 | 2 | 3 | 4 | 5 | 6 | 7 |
| 8 | 9 | 10 | 11 | 12 | 13 | 14 |
| 15 | 16 | 17 | 18 | 19 | 20 | 21 |
| 22 | 23 | 24 | 25 | 26 | 27 | 28 |
| 29 | 30 | | | | | |
May 2019

| Mon | Tue | Wed | Thu | Fri | Sat | Sun |
| --- | --- | --- | --- | --- | --- | --- |
| | | 1 | 2 | 3 | 4 | 5 |
| 6 | 7 | 8 | 9 | 10 | 11 | 12 |
| 13 | 14 | 15 | 16 | 17 | 18 | 19 |
| 20 | 21 | 22 | 23 | 24 | 25 | 26 |
| 27 | 28 | 29 | 30 | 31 | | |
June 2019

| Mon | Tue | Wed | Thu | Fri | Sat | Sun |
| --- | --- | --- | --- | --- | --- | --- |
| | | | | | 1 | 2 |
| 3 | 4 | 5 | 6 | 7 | 8 | 9 |
| 10 | 11 | 12 | 13 | 14 | 15 | 16 |
| 17 | 18 | 19 | 20 | 21 | 22 | 23 |
| 24 | 25 | 26 | 27 | 28 | 29 | 30 |
| | | | | | | |
July 2019

| Mon | Tue | Wed | Thu | Fri | Sat | Sun |
| --- | --- | --- | --- | --- | --- | --- |
| 1 | 2 | 3 | 4 | 5 | 6 | 7 |
| 8 | 9 | 10 | 11 | 12 | 13 | 14 |
| 15 | 16 | 17 | 18 | 19 | 20 | 21 |
| 22 | 23 | 24 | 25 | 26 | 27 | 28 |
| 29 | 30 | 31 | | | | |
August 2019

| Mon | Tue | Wed | Thu | Fri | Sat | Sun |
| --- | --- | --- | --- | --- | --- | --- |
| | | | 1 | 2 | 3 | 4 |
| 5 | 6 | 7 | 8 | 9 | 10 | 11 |
| 12 | 13 | 14 | 15 | 16 | 17 | 18 |
| 19 | 20 | 21 | 22 | 23 | 24 | 25 |
| 26 | 27 | 28 | 29 | 30 | 31 | |
September 2019

| Mon | Tue | Wed | Thu | Fri | Sat | Sun |
| --- | --- | --- | --- | --- | --- | --- |
| | | | | | | 1 |
| 2 | 3 | 4 | 5 | 6 | 7 | 8 |
| 9 | 10 | 11 | 12 | 13 | 14 | 15 |
| 16 | 17 | 18 | 19 | 20 | 21 | 22 |
| 23 | 24 | 25 | 26 | 27 | 28 | 29 |
| 30 | | | | | | |
October 2019

| Mon | Tue | Wed | Thu | Fri | Sat | Sun |
| --- | --- | --- | --- | --- | --- | --- |
| | 1 | 2 | 3 | 4 | 5 | 6 |
| 7 | 8 | 9 | 10 | 11 | 12 | 13 |
| 14 | 15 | 16 | 17 | 18 | 19 | 20 |
| 21 | 22 | 23 | 24 | 25 | 26 | 27 |
| 28 | 29 | 30 | 31 | | | |
November 2019

| Mon | Tue | Wed | Thu | Fri | Sat | Sun |
| --- | --- | --- | --- | --- | --- | --- |
| | | | | 1 | 2 | 3 |
| 4 | 5 | 6 | 7 | 8 | 9 | 10 |
| 11 | 12 | 13 | 14 | 15 | 16 | 17 |
| 18 | 19 | 20 | 21 | 22 | 23 | 24 |
| 25 | 26 | 27 | 28 | 29 | 30 | |
December 2019

| Mon | Tue | Wed | Thu | Fri | Sat | Sun |
| --- | --- | --- | --- | --- | --- | --- |
| | | | | | | 1 |
| 2 | 3 | 4 | 5 | 6 | 7 | 8 |
| 9 | 10 | 11 | 12 | 13 | 14 | 15 |
| 16 | 17 | 18 | 19 | 20 | 21 | 22 |
| 23 | 24 | 25 | 26 | 27 | 28 | 29 |
| 30 | 31 | | | | | |
Future dates will be made available shortly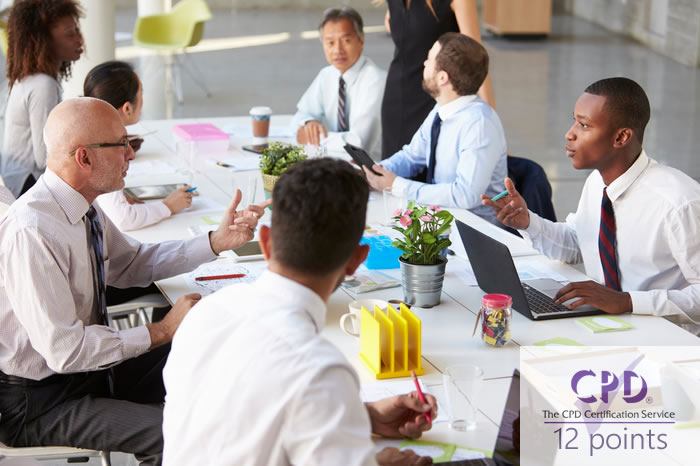 Leadership & Management Course for Doctors (2 days)
A two-day leadership & management course for doctors, specifically designed around the new Healthcare Leadership Model.
Max.18 participants.
Covers all essential aspects of leadership and management.
Good mix of workshops, group exercises, role play and interactive presentations.
Only £399.00. 12 CPD points.
10% discount if you book 2 places on this course
or if you book another personal development/interview course at the same time.
Recognised for CCT and portfolio purposes
Availability
Places available
Course is full
Our leadership and management courses for doctors take place in London and Manchester. Courses are currently planned for the following dates:
London
Our courses run at the following venue:

Grange Holborn Hotel, 50-60 Southampton Row, London WC1B 4AR

De Vere West One Centre, 9-11 Portland Place, London W1B 1PR
Times
09:30 prompt start, until 17:00
Note – the timing, order and methods may change depending on the nature of the group
Overview
Our management and leadership course is designed to equip doctors with important skills and attributes which are relevant all aspects of their work. The course covers a wide range of skills and knowledge, including:
Understanding the leadership style of the NHS
Understanding your own leadership style
Emotional Intelligence
Managing teams
Inspiring people
Managing and leading others
Mentoring and coaching
Motivating others
Our medical management and leadership course is suitable for doctors at all grades, as well as managers and senior nurses. During the course of those extremely informative and interactive two days, you will discover and practise world-leading leadership and management techniques.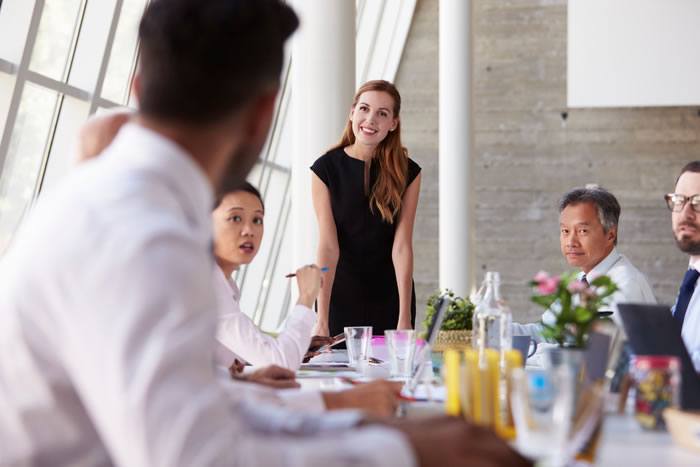 Structure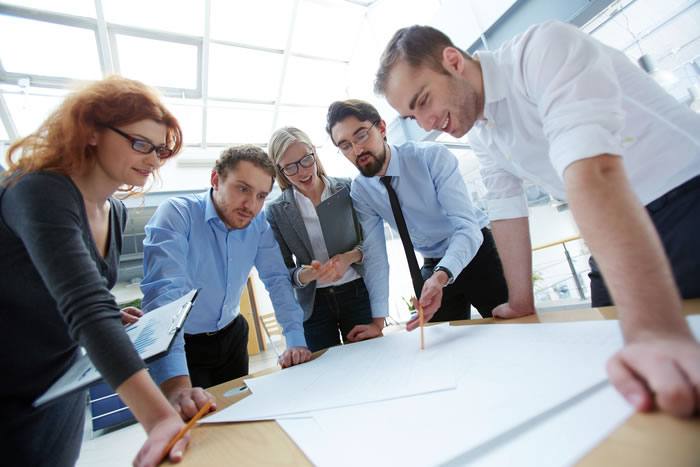 Day One
09:00
Arrival and refreshments
09:30
Introduction and objectives
Participants are given the opportunity to discuss their objectives with each other and with the trainer(s).
10:00
The difference between leadership and management
Contrast leadership and management by analysing some of the most prominent management and leadership models such as Kolter, Kouzes & Posner, and Blanchard.
11:00
Understanding the NHS leadership style
Learn about the new NHS Leadership Model (replacing the NHS Medical Leadership Competency Framework – MLCF) which identifies the key competencies for leadership within the NHS.
12:00
Understanding your own leadership style
Complete a questionnaire to identify your own preferred leadership style.
Discuss how your style interacts / interferes with other styles.
Discuss the pros and cons of various styles of leadership.
14:00
Self-leadership and management – Emotional intelligence
Discover Daniel Goleman's work on emotional intelligence and the concept of emotional quotient (EQ).
Discuss the impact of understanding your own emotional triggers, the impact this has on others, and the impact other people's emotional intelligence has on you, as leader and manager.
14:45
Leading teams
Consider various models of team leadership.
Complete a practical exercise to demonstrate the "do"s and "don't"s of team leadership and management.
Complete a team playing questionnaire (the Belbin test – often used by NHS trusts as part of the recruitment process) to identify your own role within teams.
Discuss how your own role impacts on you and others.
16:30
Summary of Day 1 and setup of Action Learning Sets for Day 2
Day Two
09:00
Arrival and refreshments
09:45
Inspirational leadership
Introduction to the concept of inspirational leadership as defined by Kouzes and Posner.
Determine what you currently do or could do to become an inspirational leader.
11:00
Action Learning Sets – Finding real solutions to real challenges
Discuss and create solutions to real life challenges by you and your colleagues.
12:00
Leading and managing individuals – Flexible leadership
Introduction to the concept of flexible leadership using the Skill/Will matrix which identifies when to train, coach, mentor or delegate to team members based on their abilities to complete a specific task.
Learn how to identify underperformance in others and doctors in difficulty.
Learn how to deal with doctors in difficulty in accordance with GMC recommendations.
14:00
Leading and managing individuals – Mentoring and coaching
Learn and practise essential skills in leading and managing individuals with a particular emphasis on mentoring and coaching using the GROW model.
Learn about Dilt's logical levels (Iceberg) model an learn how to use it as a diagnostic tool for developing others and yourself.
16:30
Action plans & summary
Book a place on ISC Medical's 2-day Leadership & Management course
Book NOW
Why Come To ISC Medical's Leadership & Management Course For Doctors?
Small group of only 18 candidates
In order to maintain the high quality of our courses, we accept only 18 participants on our medical management and leadership course. This enables interesting discussions to take place between candidates from a variety of backgrounds and specialities and allows each candidate to enquire and contribute on topics that interest them personally.
Fully up-to-date and competency-based
The course is based on the NHS's new Healthcare Leadership Model and uses evidence-based management and leadership techniques. You can therefore be fully reassured that it will address your management and leadership needs in the most relevant manner.
A management & leadership course written and delivered by experts
The course content, material and delivery is assured by experienced trainers in both management and leadership, providing candidates with the widest possible range of training opportunities mixing a corporate business approach with a strong clinical relevance.
We make complex issues easy to understand
All participants appreciate our ability to make such dry, complex and opaque topics as leadership and management sound interesting and lively. We know what you need and how to approach it. Our leadership and management course for doctors contains a mix of plenary sessions and small group discussions and exercises to ensure that you can approach the concepts of management and leadership from both a theoretical and a practical angle, thereby optimising your learning experience.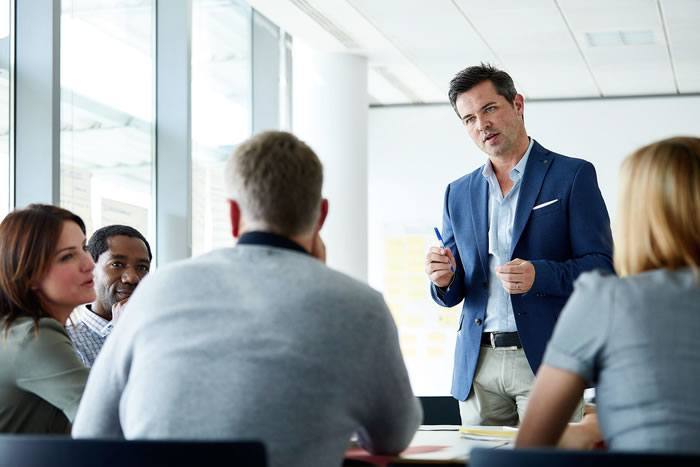 Book a place on ISC Medical's 2-day Leadership & Management course
Book NOW
What Our Clients Say
ISC Medical' leadership and management course for doctors has built a strong reputation for the quality of its courses and the personal attention that it provides to its client. Here is some of the feedback we obtained for past courses, both recent and older so that you can see the consistency of quality in our courses.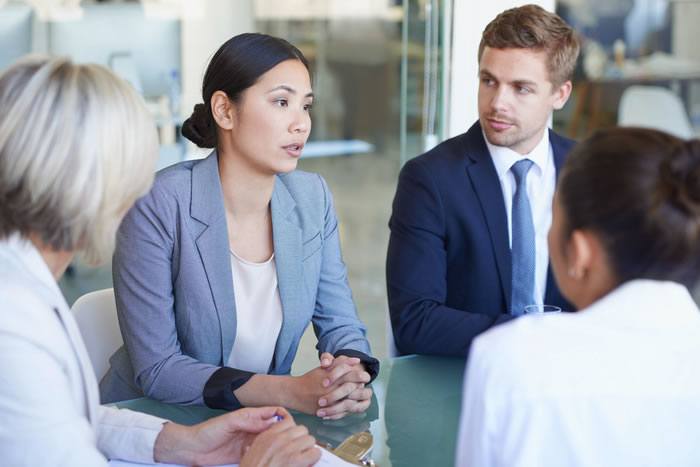 "The small number of candidates in the group really made the course. The handbook is an excellent resource to support the content. The flipchart and pen worked so much better than endless PowerPoint presentations- very refreshing. This allowed all of the work to be displayed around to be reflected upon and consolidated over the course of two days. The delivery of the sessions (including "teaching", videos, physical activities, quiet questionnaire completion, partner work) allowed a very very fulfilling and enriching experience of what could have been a dry, uninteresting two days of topics. I left with a real sense of enthusiasm for a topic which I had previously not entirely understood or appreciated. I look forward to observing L&M in my workplace and working out how I may use my newfound knowledge. Dave, our trainer, was an engaging and inspiring trainer who had us "eating out of the palm of his hand". His energy and enthusiasm was infectious and I couldn't have asked for a better trainer. He judged the pace and delivery just right. He should be considered a real credit to ISC medical. Brilliant course"
"The topics covered were really helpful. I now have a better understanding about the concepts of leadership and managements. We also covered a few topics not included and those were very helpful – performance management etc. The topics covered were so useful and very interesting. I can see myself definitely using these techniques and methods in the near future. Very easy to put into practice. Dave was fantastic. He was very enthusiastic and this definitely came across. He was willing to accommodate us in discussing additional topics which were invaluable (performance management) and I was fortunate enough to be coached by him (a real treat). In addition it was good to see him put what he preached into practice when having to deal with a particularly challenging individual in the group – most impressive. Wonderful course, has opened new interests for me (especially on the topic of emotional intelligence) and I look forward to that. Thank you"
"Well structured, informative handbook, good variety of teaching methods used to keep interest up. Excellent trainer, facilitated the session well and made many really interesting and thought provoking points. Really excellent course I would recommend to fellow peers."
"The course was interactive, the group of participants fully engaged, the learning objectives were accomplished, the training materials supported the training. Mark is a very good trainer, very knowledgeable and with high standard of teaching skills. He is enthusiastic, with professional demeanor, actively invited questions. The course fully met my expectations."
"I liked the fact that the course was very interactive. The contents covered were very relevant and directly applicable to my day to day work. I liked the fact that the course was not a repetition of the King's Fund Management for SpRs course. The content covered was highly relevant and immediately applicable to day to day work unlike any other management courses I have attended. I think Tom is an excellent teacher both in terms of his teaching delivery and modeling. He used the concepts he was explaining to us, with us throughout the course. I never once looked at my watch. The course was very enjoyable and monopolized my attention."
"A brilliant course, packed with information on various leadership and management theories and techniques, which come very handy in the day-to-day NHS. I loved the session on negotiation and the session on the different styles of leadership and team."
"Excellent speaker – very engaging with the whole audience. Made it individualised to the needs of the group. I genuinely can't think of anything that could be improved about this course – I'm doing a university course over 3 months and this course gave me a much better overview than my uni course!"
"Excellent – his time management was superb. I didn't feel bored for a single minute. I like the fact that the learning was through team/group work and unlike other courses, the 'moving up and down the chair' kept it going smoothly and nicely"
View all client reviews
Book a place on ISC Medical's 2-day Leadership & Management course
Book NOW
Your shopping cart is currently empty.
Skip to main content
We use cookies to improve our service and to tailor our content and advertising to you. More info
Close
You can manage your cookie settings via your browser at any time. To learn more about how we use cookies, please see our cookies policy
Close
Intended for healthcare professionals
Toggle navigation
The BMJ logo
Site map
Advanced search
Search responses
Search blogs

Toggle top menu
Careers
How doctors can take…
How doctors can take steps into leadership and management
Careers
How doctors can take steps into leadership and management
BMJ
2013;
347
doi: https://doi.org/10.1136/bmj.f6849
(Published 20 November 2013)

Cite this as: BMJ 2013;347:f6849
Article

Related content

Metrics

Responses

Peer review
Kathy Oxtoby

, freelance journalist
1 London, UK
kathyoxtobyatblueyonder.co.uk
Abstract
Leadership and management roles increasingly form part of many doctors' careers. Kathy Oxtoby looks at how doctors at all stages in their career can take their first steps in developing the skills to take on these roles
Whether doctors see a move into management as making a difference or as going to the dark side, managerial posts increasingly form part of many medical careers. The importance of doctors taking on managerial roles has been highlighted in recent investigations into failings in care, such as the Francis report. 1
There are many reasons why doctors take on management roles. For some it is about influencing practice, or a means to personal promotion, or a desire to take on new challenges, but others may feel forced to carry out these roles. Richard Marks, a consultant anaesthetist at the Royal Free Hospital, says, "Often there is little choice, as there is no one else to do them."
Those who have worked purely as clinicians may find it daunting to leap into management. Some believe, however, that doctors should feel reassured that their experiences as clinicians will help to give them the confidence to become effective managers.
Peter Lees, medical director of the Faculty of Medical Leadership and Management, argues that doctors at any stage of their careers "should not have an issue" with taking on management roles. From the moment doctors enter medicine, management will be an intrinsic part of their working life, he says. "Most doctors lead and manage all the time. Doctors may not recognise they're doing this, but from day one in their careers, when they're working as a clinician as part of a team, they will be dealing with leadership and management issues."
Early steps
Day to day duties may be a way of gaining management experience, but there are also steps that doctors can take to ease the transition from clinician to manager, and these steps can be made from the start of a medical career. Joining organisations that champion the value of leadership and management in healthcare is one way junior doctors can gain expertise in these areas.
Lees says that shadowing senior healthcare managers is another way for junior doctors to gain insight into what management is all about. "Trainees should consider shadowing a chief executive, a medical director, or a GP commissioner to find out more about what management roles involve," he says.
Alys Cole-King, a consultant liaison psychiatrist, recommends that junior doctors take part in NHS Change Day, because this "offers the chance to directly contribute to improved patient care." She also says that joining a royal college's trainee group or committee offers "the chance to take a leadership role, to contribute to college work and valuable networking opportunities."
Taking on a project to improve a specific hospital service is another way trainees can gain management experience. Ros Ramsay, consultant psychiatrist and associate clinical director at South London and Maudsley NHS Foundation Trust, says, "Trainees could consider auditing a service, under supervision, and then make recommendations about how that service could be enhanced."
Alistair Flowerdew, chairman of the committee of medical managers for the BMA, says that trainees should talk to their director of medical education or their programme director about opportunities to get involved in projects to improve services at their trust. He also suggests that junior doctors could consider taking time out from training to take on a short term fellowship post to gain management experience and learn more about basic management principles.
Flowerdew says, "It's never too early and never too late to start in management. But it's important that there are good incentives for doctors to progress into management roles, for example financial and career incentives. The work that good medical managers do needs to be celebrated, and those who do this work should feel valued."
Honing skills
Consultants and general practitioners may have acquired management skills on an informal level during their careers, but they can also benefit from formal training to support them when they first take on managerial posts.
Terence Stephenson, Nuffield professor of child health at University College London's Institute of Child Health, advises clinicians to have "some formal training in managing teams, in leadership, in financial planning and accounting, and in chairing meetings." He says that clinicians looking to move into management could also benefit from honing their skills in written communication, such as writing more concise reports, and verbal communication, such as oral presentations to staff. "And media training is essential if the public face of health is part of the job," he adds.
Senior clinicians can seek support from professional bodies about honing their management skills. For example, the Faculty of Medical Leadership and Management and the BMA's committee of medical managers offer support and advice for senior doctors considering taking on management roles. There are also courses in medical leadership
Clinicians who want to take those first steps into management can benefit from talking to colleagues who have already made the move. Ramsay says that having regular supervision from, say, a clinical director "can also be helpful when dealing with the challenges of managerial roles."
Doctors at any stage in their careers can consider getting involved in an aspect of healthcare they feel passionately about, in addition to carrying out purely clinical roles, to help them take their first steps into management. For example, Ramsay has chaired a "women in psychiatry" group, which she says "helped to develop my experience of management."
These experiences will not only help doctors gain an insight into what's involved in management but also help them to acquire and develop the skills they need to become good managers.
Lees says that the basic skills that doctors need when starting out in management include an ability to negotiate and influence, and an understanding of change management and how to make quality improvements.
Beryl De Souza, joint secretary of the Medical Women's Federation, says doctors should also have an awareness of budgets, such as how much a clinic costs to run including equipment and staffing.
Clinicians may already have, or need to hone, other qualities when they move into management. Henrietta Bowden-Jones, director of the National Problem Gambling Clinic, and honorary senior lecturer, Imperial College London, says that "optimism, determination, and resilience" will help clinicians drive forward service improvements.
Olwen Williams, chief of staff for primary community and specialist medicine for Betsi Cadwaladr University Health Board's clinical programme group, says another valuable management quality is "the ability to spot the stars that you've got in your team and enabling and empowering them."
Challenges
Doctors taking their first steps into management should also be prepared for challenges, such as the conflicts of interest that can arise when carrying out the dual role of clinician and manager.
Marks says that when first starting out in management doctors may "want to change the world," but they should recognise that it could take time for their ambitions and plans to be realised. "Doctors who become managers may find it harder than they think to make changes as it can be a slow and uphill struggle, and sometimes they can feel like they're fighting with treacle," he says.
Ramsay says, "Sometimes as a manager you are dealing with competing demands from management and clinicians, for example you may be privy to management information that your clinical colleagues are not yet aware of."
It may also be difficult to compartmentalise all the management meetings into the days allocated for management and keep all the patient demands within the clinical days. Flowerdew believes that an effective job plan is crucial to ensure doctors can meet their combined clinical and managerial commitments. "Otherwise you're being set up to fail," he says.
Stephenson says, "The mobile phone calls and the emails from both sources come continuously and often cannot wait until the day allocated for that activity."
Benefits
Doctors moving into management may face difficulties, but for those who do take those steps the benefits can be great (box). One of the advantages of taking on a managerial role is that it gives doctors the opportunity to make a difference not only by enhancing care on an individual basis but also by being able to help improve health on a much wider scale.
Rewards of management
Helen Richardson, an ear, nose, and throat surgeon, and regional clinical adviser for quality at Health Education North East, describes the rewards of moving into management.
"My move into management was a gradual process. It wasn't something I'd planned when I qualified as a doctor in 1987. I took a masters course in clinical education as a senior trainee because I thought it would help with applying for consultant jobs, and discovered that I had an aptitude for this work and liked reading educational and management literature and putting some of the theories into practice.
"When I became a consultant, I imagined that would be me for the next 25 years. As it turned out, my consultant career lasted for eight years because during that period, step by step, I was taking on more educational and leadership roles.
"I found learning about, and carrying out, managerial roles enriched my life as a doctor. The turning point for me was when I was working as an associate dean supporting specialty training for the then Northern Deanery and was given the opportunity to become regional clinical adviser for quality at Health Education North East. This role requires the ability to take a strategic role and to see the big picture as well as having analytical skills and an attention to detail.
"When people ask me if I miss being a doctor my response is that by doing my job I feel I can really make a difference. As a surgeon I might have operated on, say, 10 patients a day. Now I can potentially benefit thousands of patients by helping to improve the quality of doctors' training, which in turn impacts on patient care and safety.
"There is still a doctors versus management mentality. And doctors who become more involved in management may feel like a go between, working with both medics and business people. Now I speak both languages, and that's the advantage of having been a clinician—I can see things from both perspectives. After all, everyone in the NHS is working towards the same aim—to enhance the care of patients."
Lees says, "Being a doctor is a wonderful career, but most of us can only make an impact by caring for a small number of patients, whereas carrying out management and leadership jobs can make a difference for many more people."
Cole-King says that, by taking on senior roles in organisations and gaining knowledge and insight into how they work, doctors "can find effective ways to ensure the best possible services can be delivered for patients, which is extremely rewarding."
Further information
Faculty of Medical Leadership and Management— www.fmlm.ac.uk

BMA committee of medical managers— http://bma.org.uk/about-the-bma/how-we-work/professional-activities-and-special-interest/medical-managers-committee

NHS Change Day 2014 is an opportunity to share good practice and make a difference to patient care— www.changeday.nhs.uk
Footnotes
Competing interests: I have read and understood the BMJ Group policy on declaration of interests and have no relevant interests to declare.
References
↵

Francis R. Mid Staffordshire NHS Foundation Trust public inquiry. 2013. www.midstaffspublicinquiry.com/report .
View Abstract
Tweet Widget

Facebook Like

Google Plus One
Article tools
0 responses
Alerts & updates

Article alerts

Please note: your email address is provided to the journal, which may use this information for marketing purposes.

Register for alerts

If you have registered for alerts, you should use your registered email address as your username

Citation tools

Download this article to citation manager

Oxtoby Kathy.

How doctors can take steps into leadership and management

BMJ 2013; 347 :f6849

BibTeX (win & mac) Download
EndNote (tagged) Download
EndNote 8 (xml) Download
RefWorks Tagged (win & mac) Download
RIS (win only) Download
Medlars Download

Help

If you are unable to import citations, please contact
technical support for your product directly (links go to external sites):

EndNote
ProCite
Reference
Manager
RefWorks
Zotero
Add article to BMJ Portfolio
This weeks poll
Read related article
See previous polls
UK jobs
International jobs
Cambridge University Hospitals NHS Foundation Trust: Locum Consultant in Paediatric Anaesthesia
St Helens and Knowsley Teaching Hospitals NHS Trust: Consultant Physician General and Geriatric Medicine with specialist interest in Frailty
St Helens and Knowsley Teaching Hospitals NHS Trust: Consultant Breast Surgeon (Oncoplastic)
West Hertfordshire Hospitals NHS Trust: Two Consultant Posts in Medicine for the Elderly
Pennine Care NHS Foundation Trust: Consultant Community Paediatrician with Special Interest in Audiology (CPS)
View more