Skip to content
Event Cart
Voucher Cart (0)
About Humble By Nature
Starting Out
Kate Humble & husband Ludo Graham moved to Monmouthshire in 2007. Ludo, a BAFTA winning TV producer, went to work for the BBC in Cardiff.Kate, broadcaster and writer, was delighted to have the opportunity to move to the countryside after years of being a frustrated bumpkin in London.The initial plan was to rent a house but they fell in love with the Wye Valley and ended up buying an old stone farmhouse with four acres of land. Chickens came first, then Badger the dog.
Then they got slightly drunk at a neighbour's dinner party and woke up to find they had agreed to take on two Kune Kune pigs. Two donkeys and several ducks and geese followed. Then a hive of bees, a veggie patch, Bella (another rescue dog) and a small flock of Badger Face Welsh Mountain ewes.
More by mistake than design, they'd become smallholders. Then came Humble by Nature.
Following a dream
Humble by Nature is a 117 acre working farm. Owned by the council and tenanted for at least four generations, it was due to be broken up and sold in 2010 when the last tenants retired.
Kate and Ludo felt it was too important an asset to the area, farming and the community to be lost. They persuaded the council to let them take it on, keep it tenanted and run a business that would reconnect people with the land and keep traditional rural skills and crafts alive.
It's been quite a journey with the ups and downs that come with running a rural business. While it was unoccupied the farm had fallen into disrepair and there was plenty of work to be done. The first jobs were to make somewhere to house the smallholding animals, a barn for teaching and a house for Tim and Sarah. Tim started the never-ending task of stock-proofing the fields. Then came holiday accommodation – The Piggery, The Humble Hideaway, and The Hayloft.
July 2015 saw the first sold out Big Day Out Festival, with a brilliant line-up of guests and friends of the farm including Gareth Malone, Matt Tebutt & Tom Herbert.
Big Day Out returned in 2016 for a whole weekend of fun, with a comedy night, live music, great food, crafts and farm adventures. Gareth Malone OBE, comedians Miles Jupp, Lucy Porter and Justin Edwards, chefs Matt Tebbutt, Jane Baxter, Romy Gill, David Jones and many more helped to make it a fantastic weekend.
Watch our Video about Humble by nature
A Royal Visit
His Royal Highness The Prince of Wales and The Duchess of Cornwall visited the farm in the summer of 2015 to see first hand how a small farm can be kept alive by diversification.
Kate and Ludo took the Royal couple for a tour of the farm. Kate  said:
"We're over the moon that Their Royal Highnesses were able to find time in their packed schedule to come to our small farm in  Monmouthshire. It was a great honour to have them here." 
Humble by Nature was – and still is – a true passion project: to save a farm and give people who want the opportunity to connect more with the countryside an authentic, hands-on experience of rural life.
Kate Humble
What's happening at Humble by Nature
Humble by Nature is now home to a busy working farm, a thriving rural skills centre with a wide range of courses and events and delightful holiday accommodation.
Kate's book Humble by Nature: Life, Lambs & a Dog Called Badger tells the story of the animals, people, problems and triumphs that came along with her and Ludo's determination to save the farm.
Stay on the farm
View more
for more about Humble By Nature
Sign up to our newsletter
Stay up to date with all the news from Kate's farm, including the latest courses, events, animal arrivals & special offers.
We won't share your details and you can unsubscribe at any time.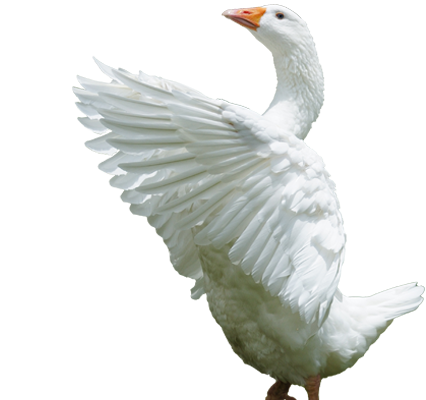 We use cookies to ensure that we give you the best experience on our website.
Ok Read more
Skip to content
Kate Humble
Kate's Live Dates
Click to find out more

Visit Kate's Farm >>
current projects
What's Kate up to?
Kate's live dates

Kate will be appearing at literary events, giving talks about her new book Thinking on My Feet and doing signings throughout … Continue reading "Kate's live dates"

ReadMore…

Win Kate's fave outdoor kit

This competition has now taken place and the winner has been drawn. Don't worry if you missed it this time … Continue reading "Win Kate's fave outdoor kit"

ReadMore…

Kate becomes President of WWT

Today marks the start of Kate's three years as President of wetland conservation charity, WWT. WWT creates and protects wetlands … Continue reading "Kate becomes President of WWT"

ReadMore…
Read Kate's Story
Find Out More
The story of Humble by
nature
Read more
Learn new
skills at Humble
by nature
Visit the farm
Come & join us
Humble life
Once you've picked up one of Kate's books you won't be able to put it down!

Get your copy

Pamper yourself

Humble Beauty

Kate's natural bath and beauty products that look, smell and feel wonderful.

Shop Now

Get away from it all

Kate's places to stay

Enjoy the peace and tranquility of Poachers Cabin, Kate's idyllic rustic French retreat.
Wake up to the sound of sheep and birds on Kate's working farm in the beautiful Wye Valley.

Book now

Follow Kate

On TWITTer

@katehumble

Follow Kate

on instagram

@kmhumble
Organisations Kate humble supports
Find Out More
We use cookies to ensure that we give you the best experience on our website. If you continue to use this site we will assume that you are happy with it.
Ok