Home
Topics

Campus News
Entrepreneurship
Humor
Sports
News

Admissions Help

The MBA Interview Admissions Guide
The MBA Essay Guide
ApplicantLab: Online MBA Admissions Platform

Checkout

The Harbus
Alumni
HomePost
Print Edition
Publishing Partner
Harvard Business School Club of New York: Congratulations, Class of 2016!
Share on Facebook
Tweet on Twitter
After you graduate from HBS, your connection with the school should not be limited to reunions every five years.  Several major cities have alumni clubs, the largest of which is The Harvard Business School Club of New York ("HBSCNY") .  HBSCNY is a unique, powerful platform connecting the leadership and management expertise of Harvard Business School and its alumni with the vital, creative and dynamic community of Greater New York City.   The club offers exceptional networking opportunities to keep you connected with prominent leaders and other interesting HBS graduates in the NYC area.  It provides programs and opportunities for all alumni, at all ages and career stages, who have graduated with a PhD, MBA or Executive Education Certificate from HBS.  These include opportunities to work together around common passions and to add value to their lives as well as to their community.
The broad scope of Club activities distinguishes it from most other alumni clubs.  Over 3,000 alumni in the New York area take advantage of the Club's activities and events each year.  HBS offers learning opportunities for professional development and personal growth through a wide range of speakers and events.  In addition, through programs such as Community Partners and the Skills Gap Project, HBSCNY contributes to the greater NYC community.  The Club also provides dynamic opportunities in venture capital through the Harvard Business School Angels Association of Greater New York.  HBSCNY-developed programs are being rolled out to other HBS alumni clubs across the country, further leveraging our reach and impact.
The Harvard Business School Club of New York provides an unmatched ability to build relationships with other HBS alumni both socially and professionally.   The 49th Annual Leadership Dinner, which recognizes the accomplishments of extraordinary individuals, will be held on May 18, 2016 at the American Museum of Natural History.   This year's honorees are: John Paulson, MBA '80, President/Portfolio Manager of Paulson & Co. Inc,  recipient of the Business Statesman Award;  Leslie Wohlman Himmel, MBA '78, Founder and Co-Managing Partner of Himmel + Meringoff Properties, recipient of the Entrepreneurship Award;  Jane Fraser, MBA '94, CEO of Citigroup Latin America, recipient of the Leadership Award;  Wynton Marsalis, Hon. Mus. D., Harvard College '09, world-renowned trumpeter, composer, educator and leading advocate of American culture, recipient of the John C. Whitehead Social Enterprise Award; and, Jeffrey C. Walker, MBA '81, Vice Chair in the United Nations Envoy's Office for Health Finance and Malaria, recipient of the John C. Whitehead Social Enterprise Award.  Net proceeds from the gala help to finance the operations of the Club, providing infrastructure and support to unlock and leverage the talent that volunteer HBS alumni bring to activities for the school, our alumni and the greater NYC community.   
Engaging with us is easy.  We offer new HBS graduates free membership in our Club for one year.  There are many opportunities to volunteer at the Club and/or with Community Partners including social events for those looking to reconnect, and support for entrepreneurs. To learn more about our Club and the individual programs and events, please visit our website at www.HBSCNY.org and follow us on Facebook, LinkedIn, Instagram and Twitter for additional details.
Established in 1937,  The Harbus News Corporation  is the independent student news publisher of Harvard Business School.
The HBSCNY is a Harbus HBS Student Club Partner.
Applying to HBS this fall? The 2017 Harbus essay guide features 29 essays written by admits to the class of 2019. Buy your copy today for the inside track to admission.
About the Harbus
The Harbus is the independent, non-profit news organization of Harvard Business School.
Connect with The Harbus
Keep track of Harbus news however you want. Find us elsewhere on:
The Huffington Post
Facebook
Twitter
Editorial Cartoons
Caption Contest Winner April 2017

Editorial Cartoons is a monthly caption contest of the Harbus.
Latest Articles
Being Diagnosed With Endometriosis Was One of the Best Moments of My Life
Trump, Leadership, and the Problem with Harvard Business School: An Interview with Larry Summers
Startup Corner
Driverless Vehicles and More
11th Annual HBS Charity Fashion Show
Harbus Archives
Want to Sponsor The Harbus?
You can sponsor the Harbus website to reach the Harvard Community. Learn more.
The Harbus Guide
Good luck to applicants currently applying to HBS. The Harbus 2015 interview guide is available. Order yours today!
Social
View TheHarbusHBS's profile on Facebook

View TheHarbusHBS's profile on Twitter
© The Harbus News Corporation, all rights reserved.
Making a Difference:
Engaging Alumni, Impacting Community, Fostering Leadership and Lifelong Learning
Angels & Alumni Startups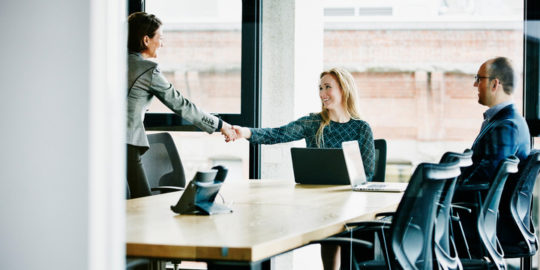 Entrepreneurs, Angels, & Tech
Be part of the vibrant NY startup ecosystem. Discover our programs for entrepreneurs and angel investors.
Community Partners & Skills Gap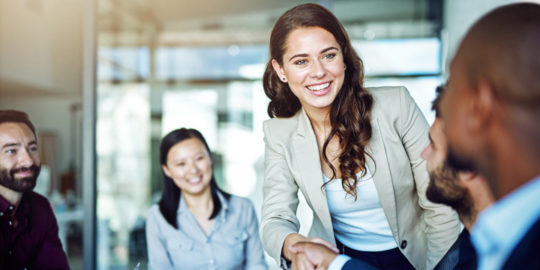 Pro Bono Consulting
Make a difference in your community. Share your business skills with local nonprofits and job-training programs.
Events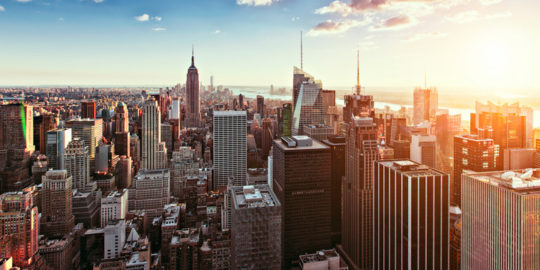 Lifelong Learning
Join us for insightful events on business strategy and innovation, arts and culture programs, updates from HBS professors and more.
Leadership Dinner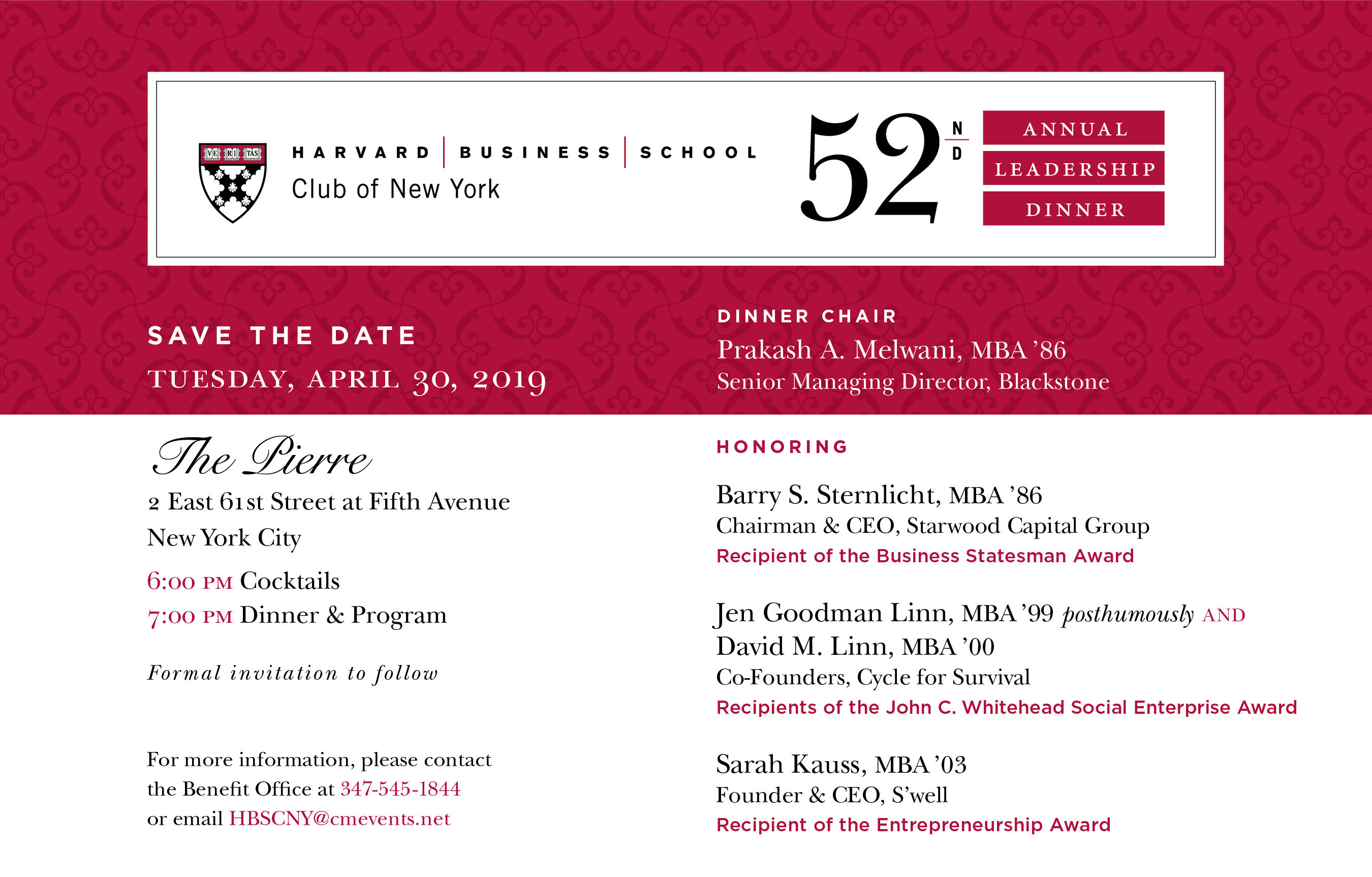 Honoring Leaders Making a Difference
Celebrate and support our annual Leadership Dinner. Join HBS alumni in recognizing the accomplishments of extraordinary individuals.
Explore All Club Activities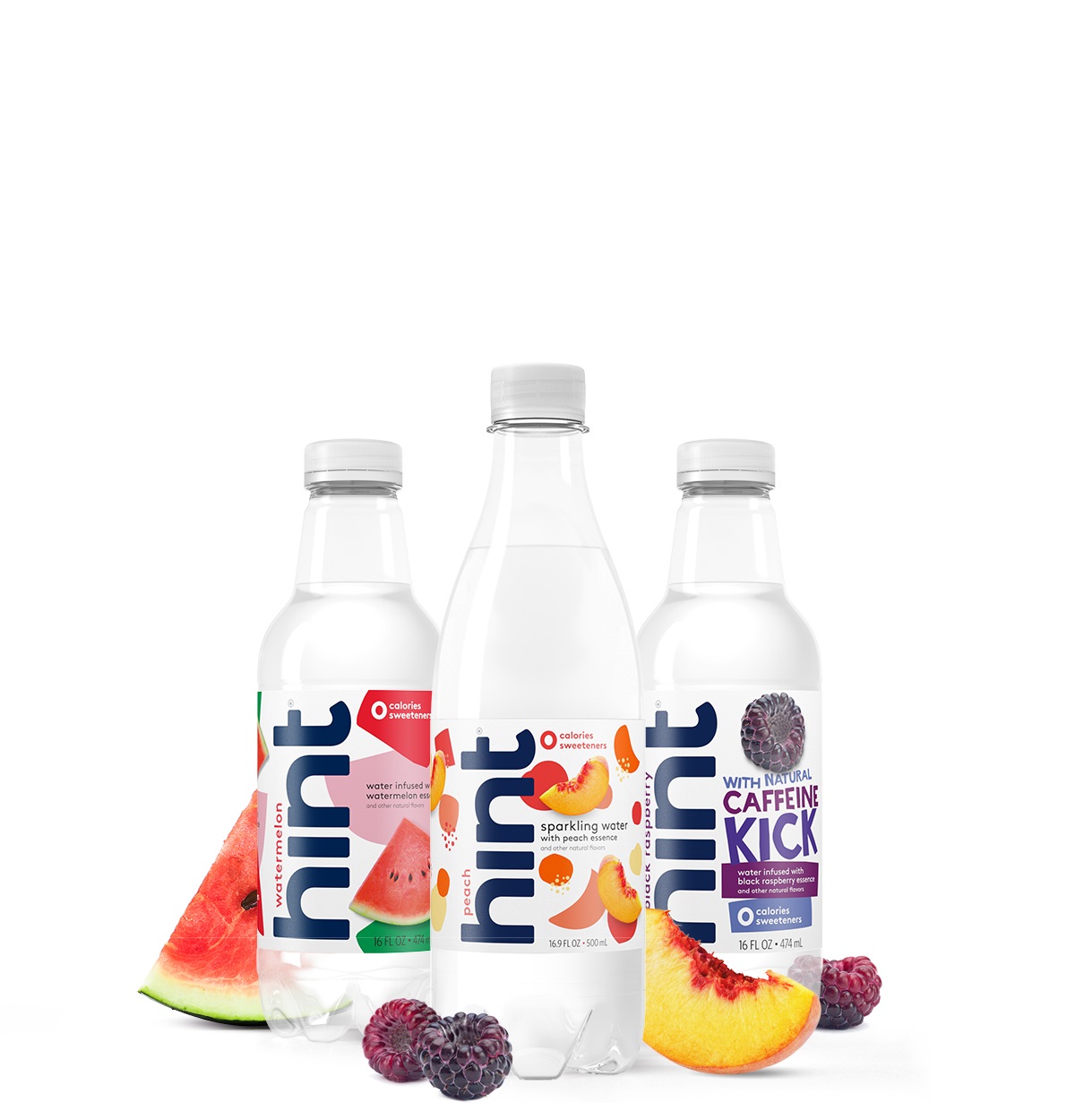 Lessons in Entrepreneurship: Hint Founder CEO Kara Goldin
Thu, 6:30 PM TO 8:30 PM
Knobbe Martens Law Firm
In the mid-90s, Kara Goldin was working nearly 16-hour days as a top executive at AOL. Like many women, she was juggling both work and family obligations. The mother of four was almost always on the move, but was never…
General Public
Entrepreneurs
Senior BBL: CHINA vs The UNITED STATES: A Rocky and Uncertain Future?
Wed, 12:30 PM TO 2:30 PM
WeWork
Startup Partners Session Grown and Flown LLC
Wed, 12:00 PM TO 2:00 PM
WeWork
Alumni Only
Alumni Startups
Startup Partners Session Viking Beauty
Wed, 12:00 PM TO 2:00 PM
WeWork
Alumni Only
Alumni Startups
HBS Club of NY Senior Event: Tour of Grand Central Terminal with an HBS Docent
Thu, 10:45 AM TO 12:00 PM
Grand Central Terminal
Members Only! The Change Agent: MoroccanOil CEO JuE Wong
General Public
Consumer/Fashion
View all Club Events
Join the HBS Club of New York
Connect with classmates and colleagues, delve into entrepreneurship, and contribute to your community. Our Club exists to bring HBS alumni together and to build on our collective skills, friendships, and talents.
Member Only Events
Discounted Tickets
Priority Registration
Learn More About Membership!
Welcome New Grads!
Congratulations on your graduation from HBS! To welcome you to our New York community, the Club offers new graduates a FREE membership.
Login To Enjoy Your Free Membership!
Contact
1460 Broadway, WeWork Bldg
New York, NY 10036
347.817.7900
programming@hbscny.org
membership@hbscny.org
Quicklinks
Support
Board of Directors
Officers
Staff Emails
FAQs
Site Map
Legal
Terms of Service
Privacy
Cookies
Copyright ©
2018 www.hbscny.org
By continuing to use the site, you agree to the use of cookies. more information
The cookie settings on this website are set to "allow cookies" to give you the best browsing experience possible. If you continue to use this website without changing your cookie settings or you click "Accept" below then you are consenting to this.
Close