Home
Our Nurseries
Services
Childcare Vouchers
Links
About
Contact
Cardonald Nursery
Our Cardonald Nursery based in Glasgow has been running since 1995.
Maggie McGuire
Manager
0141 882 0202

cardonald@collincare.com
Address
1113a Mosspark Drive
Cardonald
Glasgow
G52 3BU
Opening Hours
Mon-Fri, 08:00-18:00
The nursery only closes between Christmas & New Year.
Prospectus & Report
Download Prospectus
FREE Early Learning and Childcare Places
Download Latest Care Inspectorate Report (Reg No CS2010249860)
What do parents say about about Cardonald Nursery?
Check out these reviews of Cardonald Nursery.
Claire Gilroy
Average Rating: 4.7
October 2018
"My daughter has been attending this nursery for the last 18 months. The main reason I would recommend it is that the staff are extremely attentive and caring. Nothing is too much trouble. I also like that they involve the children in community activities. My daughter attends the local secondary school once per week to be taught sport by Sport Leadership students. I know there is also a scheme to allow them to visit a local care home. They also raise money for various charities throughout the year and are eco-friendly. They follow the curriculum for excellence but also ensure that they have fun days for the children e.g. pyjama parties. The manager is excellent. She ensures the children spend time outside."
Elizabeth Macleod
Average Rating: 4.8
October 2018
"Both my children have attended here over the years and it is close to where I stay. The staff are very friendly, approachable and my children are very fond of them all. I have no problems with the nursery and staff and have done and would highly recommend the nursery to others."
Amanda Malloy
Average Rating: 5
October 2018
"My daughter has recently joined Cardonald Private Nursery and settled in right away, she is really enjoying her time there. All the staff are very helpful and easy to talk to. Whenever I have needed any info on the service the staff have freely let me know all details and responded extremely quickly. When picking my child up, I am told about her day. My daughter has already created good relationships with both staff and other children."
Sharon Duffy
Average Rating: 4.8
October 2018
"Cardonald Private Nursery is an excellent nursery. My daughter has attended for over a year and I have had no issues with her care. The staff are very helpful and friendly. My daughter loves going to nursery."
Lisa Dunn
Average Rating: 4.7
October 2018
"I have had my children in this nursery for the last 7 years and I am extremely happy with the nursery. My children have both absolutely loved it, more specifically the nursery staff. They are so welcoming and caring and down to earth. A really really great nursery."
See inside Cardonald Nursery
Check out these photos of Cardonald Nursery.
Cardonald Nursery Exterior
Cardonald Nursery Garden
Cardonald Nursery Playroom 1
Cardonald Nursery Playroom 2
Cardonald Nursery Playroom 3
Any questions? Email Cardonald Nursery at cardonald@collincare.com or call 0141 882 0202.
Skip to Content Skip to Accessibility
Courses


Menu


Early Learning and Childcare
Giving children the building blocks to get off a good start in life is vital, and at Glasgow Clyde College, our courses are designed to give you an excellent foundation in Early Education and Child Care.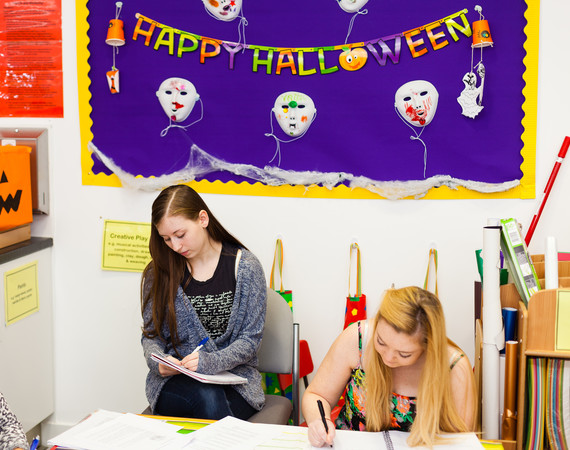 Jobs in Early Education and Child Care
If you're looking to develop the next generation, a career in Early Education and Child Care could be for you. Studying in this area can prepare you to work in a variety of establishments, such as local authority nurseries, education partnership institutions and private child care settings.
To enhance your studies, you may also consider pursuing opportunities independently, such as working at local youth clubs, summer play schemes and private tutoring, all of which will gain you practical experience.
Some of our courses also allow our students to become eligible to register with the Scottish Social Services Council as Child Care Practioners or Early Years Workforce.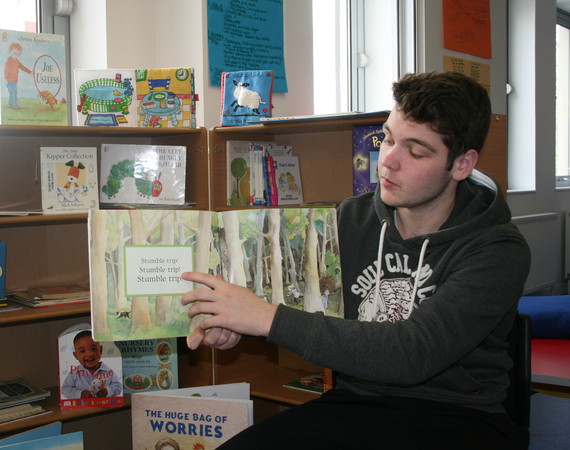 Further Study Opportunities
As well as a range of Early Education courses at Glasgow Clyde College to progress to, students can progress to degree courses such as BA Childhood Practice at University of Strathclyde or BA Primary Education at Stirling University.
Student Success Story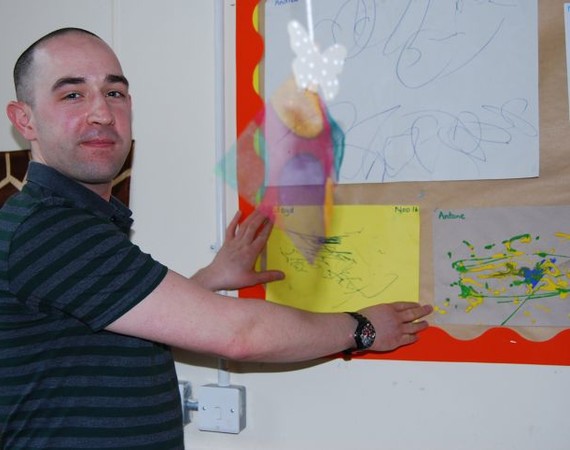 Martin Winters didn't originally see himself working as a Child Development Officer, but after realising he needed a change of career, he came to Glasgow Clyde College to study and never looked back.
Martin comments:
"I researched the qualifications I would need to be able to work in Childcare and realised that I had to start at the NC level. I was accepted to study at Anniesland College and after the first couple of weeks, I knew that I had made the right choice.
I really enjoyed going on placement, which gave me experience of different nursery environments and included a placement at the college nursery. This was great as I could still access the college to study, which can be difficult when you're out on placement."
Martin graduated with an HNC in Early Education and Childcare from Glasgow Clyde College and progressed to employment at a nursery in Glasgow. Martin adds "If anyone is thinking about studying childcare, who is maybe looking at a career change like I was, I would tell them to go for it. There's a perception that studying childcare is for younger women but children aren't aware of these stereotypes, they just need a range of unique adults around to help them."
Be Social!
SCMA childminder partnership is extended


The Scottish Childminding Association (SCMA) has extended its partner provider agreement with Glasgow Clyde College to provide childminders with more learning opportunities.

SCMA childminder partnership is extended
PDA Childhood Practice students at Glasgow Clyde College
PDA Childhood Practice students at Glasgow Clyde College