School Closings
There are currently no school closings listed.
Updated:
2018-12-11 13:45:03
Trending
7Weather: The Chill Continues
Funeral services set, fund established for fallen Worcester firefighter
High school football player charged with killing pregnant schoolmate
Church says nuns embezzled from school to cover Vegas trips
More Trending Stories…
Home
News

Local
Top Video
US & World
Sports
NBC10 Boston Sports Live
Politics
The Investigators
Responds
The Wellness Report
Tech Check
Auto Scene
This Is New England
Clear The Shelters
Weird

Weather

10-Day Forecast
Maps & Radar
Weather Alerts
Weather News
School Closings
Weather Warrior School Visits
StormRanger

Traffic
Entertainment

Entertainment News
Hub Today
Boston Buzz
The Scene
NBC Daytime
NBC Late Night
1st Look

Find NBC Boston
TV Listings
Contact Us
Meet the Team
FAQ
LIVE TV

LIVE TV
ON NOW

Today

ON DEMAND

NBC on Demand

Watch the latest full episodes of your favorite NBC series anytime and anywhere.

Click for full schedule

25°

Connect

Send us Videos and Pictures

Submit Tips
Send Feedback
Terms of Service
Privacy Policy

Visit our partner sites
School Closings
Forecast: School's Open.
But don't worry, we update this page regularly so you'll be the first to know if your school is closing or will have delays due to bad weather. In the meantime, check your local weather to see if things will change.
To register your organization, please call 617-630-3343.
Photos & Videos
WATCH: Rare Albino Porcupine Waddles Through Maine Woods
Where the Younger Demographic Gets Their News From
'Late Night': J-Lo Asked to Work With Ventimiglia in 'Second…
'Late Night': A Closer Look at Prosecutor Findings, John…
'Tonight': Vanessa Hudgens Talks 30th Birthday Bash
'Tonight': Fallon, The Roots and 'The Voice' Mashup
Fire Destroys Historic Minnesota Church
Jehovah's Witness Building Fire Was Arson: Police
In Photos: French 'Yellow Vest' Street Protests
"El Chapo's" Wife Says She isn't Bothered by…
"El Chapo's" Wife Blames the Media
How to Save on Hot Water
One Shot: Woolsey Fire
Identifying the Symptoms of Prenatal Depression
Catching Up with Jodie Sweetin
Upload your photos & videos »
Meet The Team
Pete Bouchard

Facebook Twitter

Chris Gloninger

Facebook Twitter

Denise Isaac

Facebook Twitter

Tim Kelley

Facebook Twitter

Matt Noyes

Facebook Twitter

Michael Page

Facebook Twitter
Weather Newsletter
Rain or shine, our weather forecast gets delivered to your in-box everyday.
Privacy policy | More Newsletters
Weather News
Coastline Could Get Flurries, Wet Weekend May Be Ahead

Live Radar FAQ

Cold, Dry Over Next Few Days

Chance of Flurries Along the Coast, Temps Remain Chilly

Bundle of Cold Wards Off Major Storm in New England
More Weather News »
What's New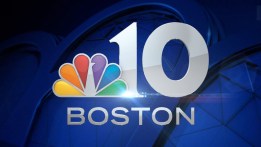 NBC10 Boston Frequently Asked Questions
NBC10 Boston is an NBC Owned Television Station serving the Greater Boston area. Read more
Follow Us
Sign up to receive news and updates that matter to you.
Send Us Your Story Tips