Login
Login or Register to add the item to your Wishlist
Forgot Password
We will immediately send you an email with a link and a security code to change your password.
Thank you
Please check your email
The address you entered seems to have some incorrect information, please check if the following suggestions match the address you are looking for:
We suggest changing it to:
COUNTRY

Austria
Belgium
Denmark
Finland
France
Germany
Greece
Ireland
Italy
Luxembourg
Monaco
Netherlands
Portugal
Spain
Sweden
United Kingdom

Store Locator

Need help?

Call this phone number:

0-0800-1873-0000

From 9:00 am to 11:00 pm CET, Monday – Sunday

Or write a message
Profile

Dashboard

Account information

Wishlist

Orders
Profile

Dashboard

Account information

Wishlist

Orders

Shopping Bag


Total


Review your bag
Go to checkout
Men
Women
Accessories
The Guide
Explore
AUTUMN / WINTER 2018
Style

Oxfords
Derbys
Loafers
Monk Straps
Boots
Sneakers
Sandals
Slippers
Shop All
Collection

Timeless
Double Sole
Weekend
Country
Evening
Shanghai
Church And Co
Festive Formal
Shoe Care

Brushes
Creams & Polishes
Trees & Horns
Shoe Care Sets
Shop All
CHURCH & CO SOLE
AUTUMN / WINTER 2018
Style

Lace-ups
Loafers
Monk Straps
Boots
Heels
Sneakers
Sandals
Shop All
Collection

Timeless
City
Weekend
The Mets
The NYE Edit
SHOE CARE
THE ST JAMES COLLECTION
Style

Bags
Belts
Wallets And Card Holders
Key Holders
Cufflinks
Socks
Umbrellas
Shop All
BELTS
UMBRELLAS
REPAIRS
SHOE CARE GUIDE
THE STYLE GUIDE
THE CHURCH'S STORY
CAMPAIGNS

Autumn / Winter 2018
Spring / Summer 2018
Autumn / Winter 2017
The St James Collection
THE ST JAMES COLLECTION
AUTUMN / WINTER 2018
THE ULTIMATE GIFT
St James Leather bags, exquisitely crafted for life, not just for Christmas.
DISCOVER THE COLLECTION
FESTIVE FORMAL
Be black-tie ready for a season of celebrations with evening shoes and accessories to match.
Galileo jet cufflink
Swarovski and Rhodium Plated Jet black
£ 75
Sovereign crown
Velvet Crown Loafer Black
£ 245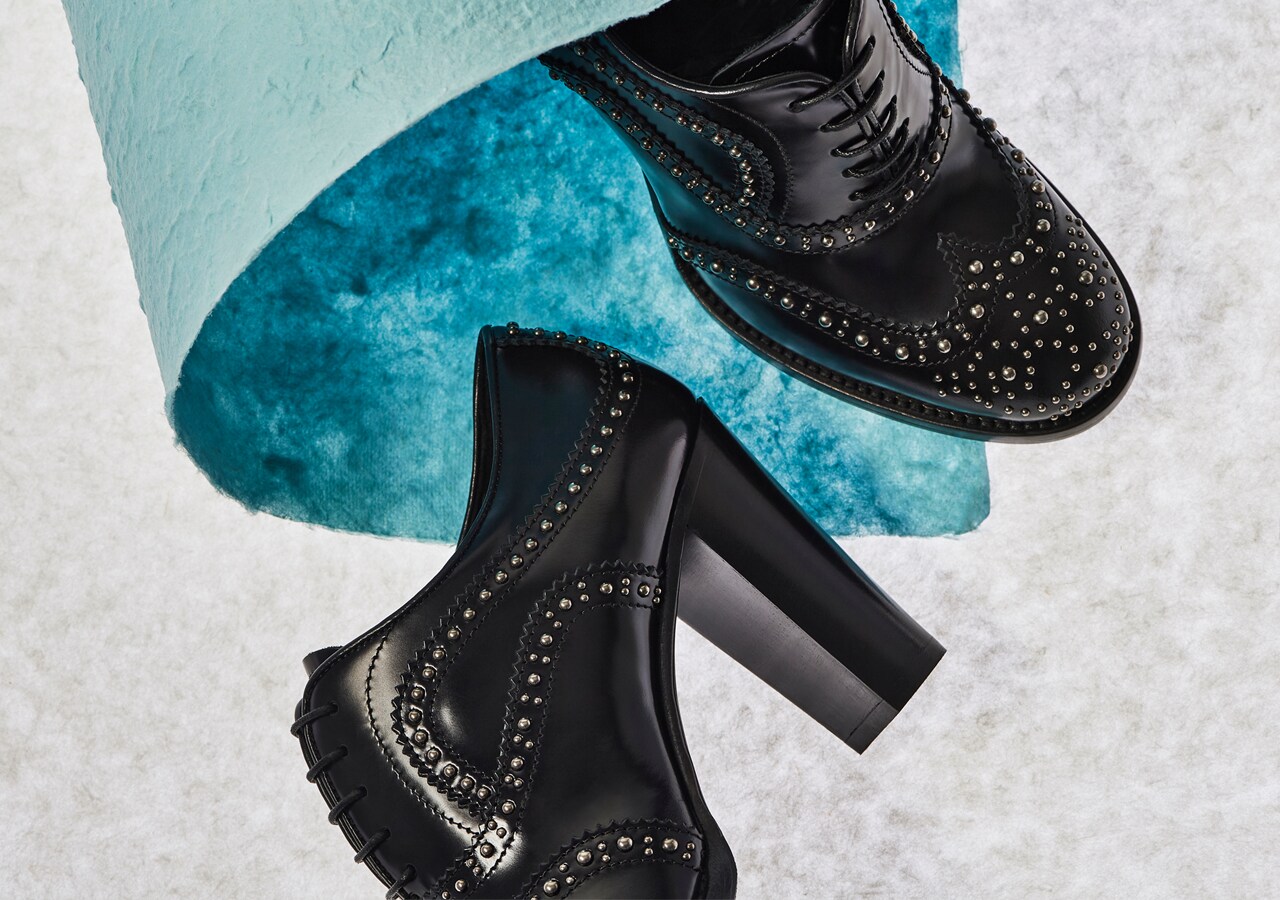 THE NYE EDIT
Plush suede and velvet, metallic finishes or studs – we've got your feet covered for New Years Eve.
CHOOSE YOUR STYLE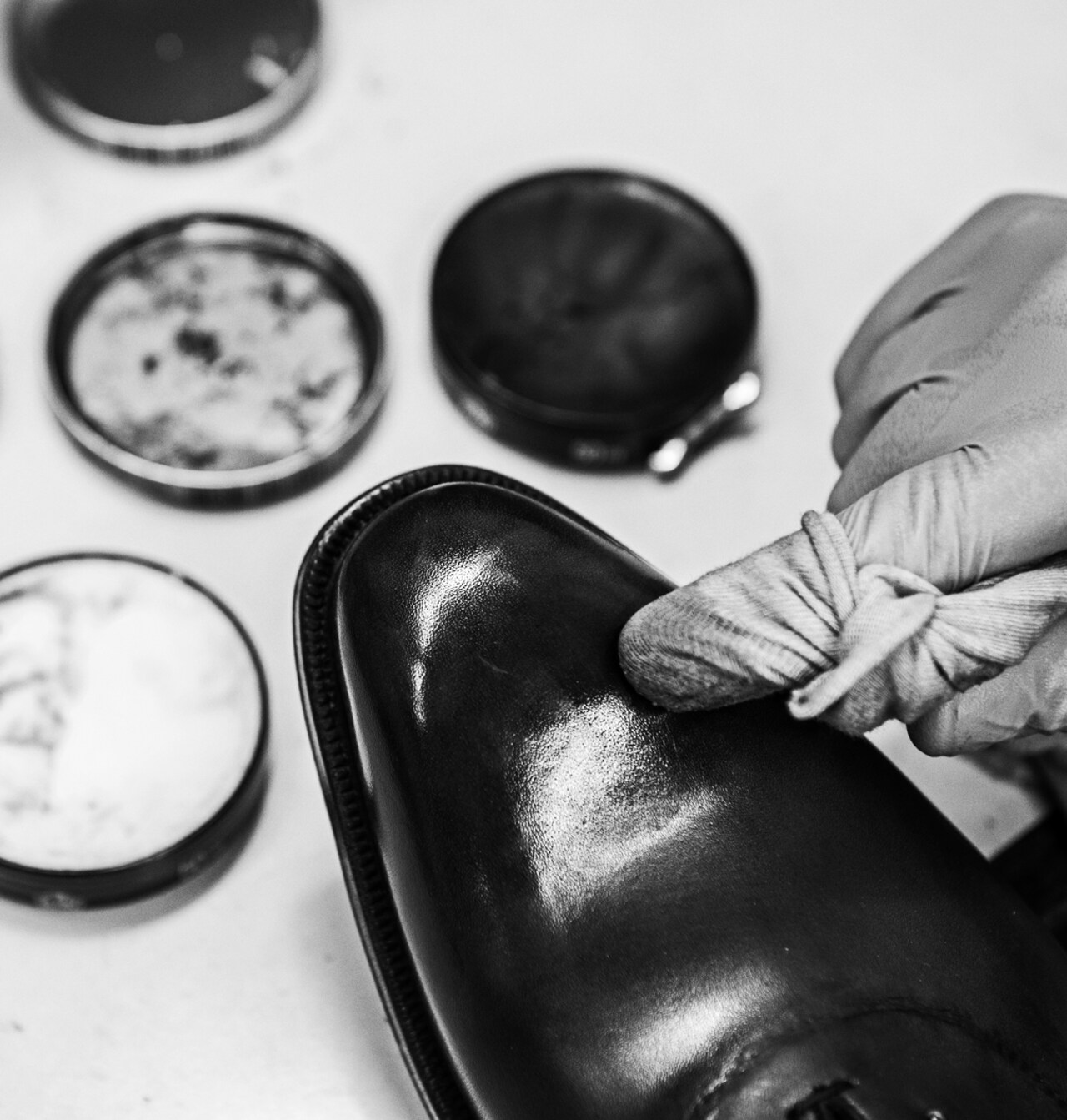 POLISH UP
Keep your CHURCH'S in perfect condition with our specially developed range of shoe care cleaning products.
Leather buffer brush
Horsehair Brush Large Grey
£ 11
Shoe cream
Leather Cream Protector Brown
£ 6

Total


By confirming your order, you are accepting our
Terms and Conditions and
Privacy Policy
Do you want to change
the store location?
Dear customer, we noticed that you are connecting to our GB site. We recommend shop from the
site for the best experience
Switch to the

Stay updated
Subscribe to our newsletter to receive updates from CHURCH'S
Welcome to CHURCH'S
You are now subscribed to receive our newsletter